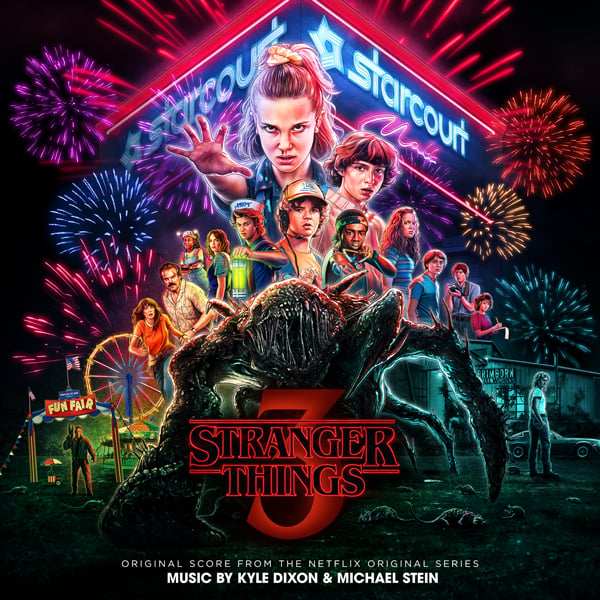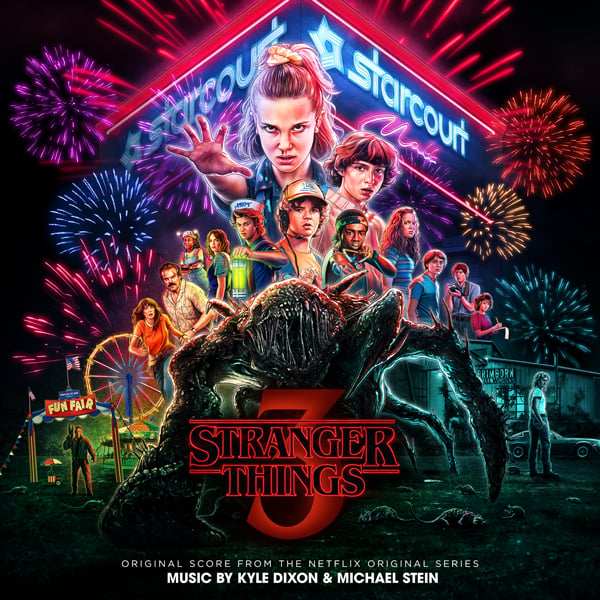 Stranger Things Season Three CD - Kyle Dixon & Michael Stein
$9.99
Stranger Things Volume Three is here!
"its score is perhaps the secret ingredient, a mixture of icy new-wave hooks, spooky ambient textures and menacing drones" nytimes.com
"As the show became the surprise hit of the summer, its music also became the biggest TV soundtrack of the year" esquire.com
"Will brilliantly soundtrack your day, whether you need some tension, some action, or a little heartbreak." consequenceofsound.net
Stranger Things 3 (Original Score From The Netflix Original Series)
Kyle Dixon & Michael Stein
01. Boys and Girls
02. I Like Presents Too
03. Starcourt
04. Blank Makes You Crazy
05. I Need You to Trust Me
06. You're a Fighter
07. The Ceiling Is Beautiful
08. The First I love You
09. Rats
10. Find the Source
11. The Silver Cat Feeds
12. William
13. Destroying the Castle
14. In the Void
15. Tammy
16. Mirkwood
17. Portal Drill
18. Happy Screams
19. Ruins
20. It's Just Ice
21. The Door Is Opening
22. Planck's Constant
23. Seven Feet
24. The Week Is Long
25. Sauna Test
26. Six Facts
27. The Trees Are Moving
28. Not Chinese Food
29. Code Red
30. Feel Safe
31. He's Here
32. Scoops Troop
33. We Don't Understand Each Other
34. Aftermath
Please note this release is for North America only.